OUR BUSINESS
Organic & conventional vegetables


Bunny Farm believes in family businesses
Bunny Farm is a relatively new vegetable farm. Our main crops are red and yellow onions, carrots, green cabbage, beets and gherkins. We've implemented our own agro-environmental fertilization plan with integrated pest control, meaning we use as little insecticide and pesticide as possible.
Mission
We respect the environment and make it a point to maintain buffer zones near waterways, inhabited areas, and sources of drinking water.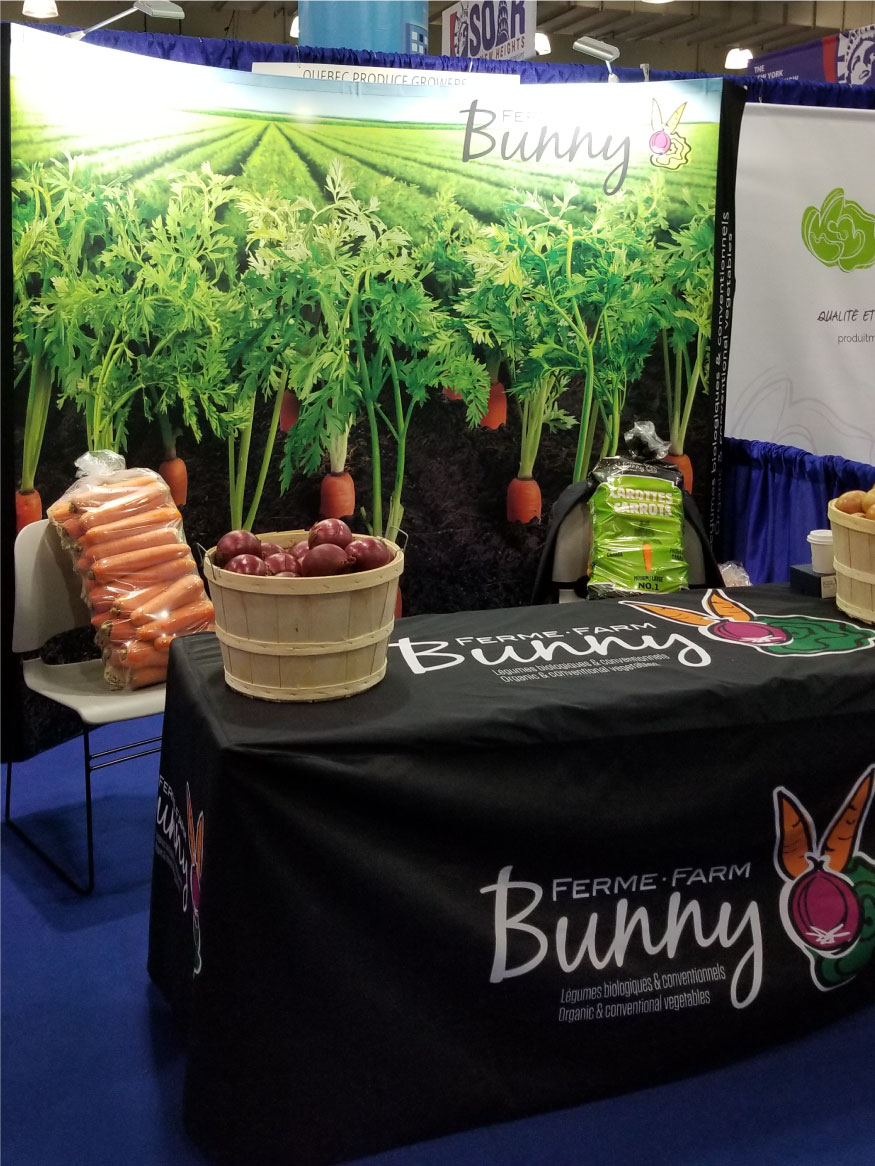 Ready to invest in you
Do you have high-quality farmland that could be used to grow some of our vegetables? Do you need a hand on the production side of things? We'd love to purchase or develop your land. Let's grow together! To learn more about the different ways we can invest, get in touch.
Career
Are you looking for a new challenge? We have several different positions open in an exciting, growing industry.
Check our job offers regularly for new openings.
Agronomist / Production manager
We're looking for an Agronomist / Production manager for the Ste-Madeleine region.
See details
Field Labourer
This employee is responsible for picking strawberries. They will pick berries that are ripe and of good quality, then place them in containers.
See details.
Sales
The employee will follow up with suppliers for major grocery chains. They must also meet performance goals and stick to the schedule.
See details.
Forklift Driver
The employee will operate the forklift in a safe and lawful manner. The employee must be attentive and aware of their machine. They will move crates of fresh vegetables onto our delivery trucks.
See details.